Submitted by Dakota Schmidt on behalf of Hoops Talk Nation
Follow Dakota on Twitter
______________________
The Bucks strike-shortened 2011-12  season wrapped up in an anti-climatic fashion on April 26th with a 87-74 loss to the Boston Celtics. The ending of the season (since the Ellis trade) gave the Bucks fans a taste of a young and exciting high-paced team and the feeling that these group of players could perhaps one day give those fans meaningful games in April and May, which is a feeling they never really had in 10 years. The young  back court core of Jennings and Ellis really started to click in the last month of the season (Jennings averaged 20.4 PPG and 5.4 APG and Ellis averaged 20.3 PPG and 6.3 APG in April.) That duo could energize and rejuvenate the team but it ultimately depends on the coaching of Scott Skiles who has had rifts with Jennings in the past and I personally think that Ellis has the potential to annoy the living hell out of Skiles if he doesn't follow along with Scott's defense-first mentality.
I was sort of surprised when the news of Skiles coming back for the '12-'13 season because of the reports and the rumors that he would ask for a buyout of his contract, failing to make the playoffs in 3 of his 4 years, and his reported rifts and arguments he's had with various players in the past like Stephen Jackson, Andrew Bogut and Brandon Jennings. Scott changed up the offense to match the run and gun approach that  Ellis and Jennings excel at but they severely need to build a supporting cast around those two players. The supporting cast we currently have is decent but isn't good enough to go far in the playoffs.                                                                                  
  Position-By-Position Breakdown
Besides the aforementioned point and shooting guard position, the only real position I'm sort of  comfortable with is the power forward that is currently held by Drew Gooden wh0′s actually has had a decent two year stint with the Bucks so far averaging 12.5 PPG and 6.6 RPG. While that isn't the best production from the guy that's getting the contract that Drew's getting but I wouldn't hate seeing him as the kind of guy that plays 30 minutes and averages around 15 PPG and 8 RPG and being able to open up the offense by knocking down the occasional mid-range shot. With that said though, I would fully support a move or a draft pick where can improve that position and also dump that huge mistake of a contract that Hammond dumped on him in the summer of 2010.
Speaking of the power forward position, Ersan Ilyasova's contract is ending this summer and he'll become an unrestricted free agent. Now Ilyasova had a great season last year (13.0 PPG and 8.8 RPG)  but he'll be looking for a contract similar to Drew Gooden and I really doubt that the Bucks would drop that much cash on two players that play the same position. Ersan was a huge piece to the Bucks semi-revival last year but I think it's time for him to look for and play for a playoff team where he really can have his skills shown in a national scene.
Now going to the two positions I think the Bucks are in dire need of improving which would be the Small Forward and Center positions. Small Forward is currently held by the platoon of Carlos Delfino and Mike Dunleavy. Delfino's contract ends this summer and Dunleavy is a very similar to Delfino because they both can knock the open 3 and are both decent on defense but Dunleavy is better at both aspects of the game so I really wouldn't care if they let Delfino go. Going back to Dunleavy, I think he's a good player but I think he's best role is coming off of the bench as the 6th man while a more complete and balanced is getting more minutes. As a fan I'm hesitant about looking for small forward prospects in the draft or free agents because I really want to see Tobias Harris progress as a player.
Tobias will only be 20 years old at the start of the season and he's shown that he can perform as a player if he gets playing time. I would personally like Skiles giving Harris about 15 minutes of playing time off the bench next year to give him more time to progress as a player and perhaps being a starter in the next couple of seasons.
The center position for Milwaukee was left for anybody's taking after the Bogut trade and two young men by the names of Larry Sanders and Ekpe Udoh both tried to take that chance and run with it but weren't were anything extra-ordinary. First of Udoh is a defensive powerhouse with the ability to block shots with ease but really will never be much offensively  so I think the best role for him is a taller Mbah a Moute that can just be a beast defensively for around 10-15 minutes of the game.
Meanwhile Larry Sanders is a man I believe should get more playing time next year but like Udoh has his moments that get you excited but in general right now looks like an average center with limited offense and has above average defense where he can block shots left and right like Ekpe Udoh. Sanders gave me moments this past season that I want to give him a plane ticket out of Milwaukee but I've also seen some great exciting moments out of him and would be interested to see him get some more time on the court in the upcoming season even though I really don't see him being much of him besides an above-average backup.
Draft Preview
The Bucks will have both the 12th and the 42nd pick in the upcoming NBA draft. As you've already read in this article, you know that I think that the Bucks main needs are at the small forward and the center positions. Even though we have a low lottery pick in the draft, there's still plenty of quality players the Bucks can draft because this has the chance to be one of the deeper drafts in the past few years. With the help of Kristofer Habbas of NBADraftInsider I've listed five possible players the Bucks could select with both the 12th and the 42nd pick in June's draft.
12th Pick
Meyers Leonard- Meyers is coming in to this draft as a 20 year old 7 foot sophomore coming out as one of the only bright points on a struggling University of Illinois basketball program. Last season Leonard averaged 13.6 points and 8.2 rebounds in 32 minutes last season against a pretty stacked Big Ten. According to Kristofer at NBA Draft Insider, Leonard has very good length and athleticism for a player his height which also gives him the abilities to be a great shot blocker which he proved last year by averaging nearly 2 blocks per game.
Offensively Meyers has a pretty good mid-range shot but has problems finishing at the rim thanks to his lack of strength. That lack of strength is one of Leonard's only weaknesses according to Kristofer but once he bulks up and progresses as a player he could potentially be a Tyson Chandler type player only better on offense. Leonard is one of my personal favorite prospects the Bucks could draft at #12 and I would be happy to see Hammond draft him as our possible center of the future.
Tyler Zeller-Zeller is the most NBA ready prospect out of the five players listed because he's played four solid years with the North Carolina Tar Heels. Zeller may not have the upside of a player like Leonard but he'll be instantly ready to produce as a pro while Meyers will have to develop on the bench. Tyler is an extremely intelligent player with a high basketball IQ after spending his college career with one of the best college coaches in Roy Williams and he has the mobility to move up and down the court with the likes of Ellis and Jennings.
Zeller is  a great offensive player both on the boards (3.8 offensive RPG) and putting the ball in the basket both in the post and shooting the ball from mid-range. Zeller has the skills to be a solid player in this league but I really don't see him being the player that Meyers Leonard has the potential to be. He can instantly make an impact on the Bucks but I don't think he has what it takes to help take the Bucks over the top.
Arnett Moultrie-This 6'11 Mississippi State power forward may not have the name value of Jared Sullinger or Tyler Zeller but his skill and athleticism could put Moultrie over the time of those big name prospects. Moultrie is an extremely active athlete on the boards and is a work horse defensively which Scott Skiles will love and use to the highest level.
After watching highlights of Arnett on YouTube he was just a player that popped out at you and shine not only by his great leaping ability and his dunks, but also by the way he can spread the court with his mid range shooting skills. Moultrie is my one of my personal favorite prospects for the Bucks to select in the upcoming draft. He's a total package as a good player both offensively and defensively and I really think he would shine playing along side Jennings and Ellis.
Jared Sullinger- Now for the man that I would hate and probably start a riot over if the Bucks drafted him with the #12 pick. Jared came out of high school as one of the best recruits in the class of 2010 but has been kind of an enigma that really never reached the level that Buckeye fans thought he would reach. The weird thing about Sullinger is that he's a "classic post player" with plenty of skills in the post but is a little short for being a power forward being 6'9.  Some other setbacks for Jared include his nagging back issues which could become a problem as he gets older, his lateral quickness on defense, lack of athleticism which is probably one of the biggest problems because he doesn't have the size that could hide the lack of athleticism.
In my eyes Sullinger looks a lot like Drew Gooden because they both can rebound and have a mid-range game but they're both a bit undersized for their position and have had problems finishing at the rim. I'm not saying that Sullinger will bounce around the league like Gooden has but I really wouldn't want to risk the 12th pick on a guy with as many issues that Jared has had.
Terrence Jones- Kristofer Habbas stated in his latest scouting report that when Jones is locked in he can potentially be the best prospect in the draft but his attitude issues could lead to Stephen Jackson like problems. There were known occasions last year where Calipari actually called out Jones for not giving any effort in a December game against Indiana. Jones had other antics that would not work at all with Skiles and could potentially break apart a locker room. Jones is an all around great player and prospect but his attitude does not belong at all with the Bucks especially when we're a team that's potentially on the rise.
                   42nd pick            
Scott Machado- Habbas is so high on this  6'1 180 pound PG out of Iona that he's comparing him to All-Star Clipper Chris Paul.  Kris has stated that Scott is a fierce leader,crafty defender and elite game manager.  Both Habbas and me agree that Machado can instantly come into the Bucks 2nd rotation and lead the group. Machado is perhaps the best court visionary in the Draft and will get their teammates the ball in the best possible spot where they can score.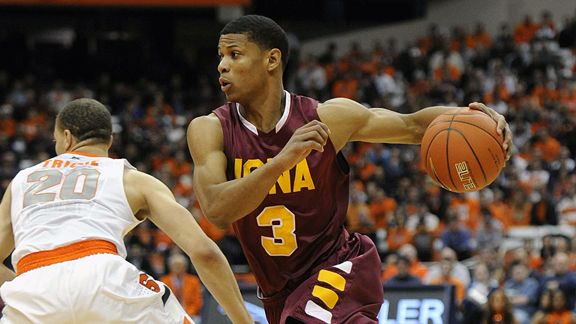 Scott is not that great of a shooter which he will need to work on to be a starter in this league but his passing skills will make him a great backup and make the other players better. Machado isn't the young freshman/sophomore point guard that critics are going to be raving about around draft time but I believe that he'll turn out to be an extremely talented and well loved hard working Point Guard if he does become a Buck.
Marquis Teague-  While Machado can instantly come in and produce at the pro level, the 19 year old Teague is one of those young prospects that the critics and fans will rave about how much potential he has. Marquis has the potential to do wonders in this fast-paced offense the Bucks started running due to his blazing fast speed and his ability to push the ball forward and push around the rim.  That quickness and his agressiveness makes him a pretty good rebound with nearly a steal per game last year but his main fault in his game is the multitude of stupid mistakes he makes offensively.
Last year with the Wildcats, Teague averaged nearly 3 turnovers per game which is quite bad at a college level and might turn into a bigger issue as he plays against different Central division point guards like Derrick Rose, Kyrie Irving, and Darren Collison. I think Teague has the potential to be a good point guard in his league but I really don't know if I would be willing to spend a 2nd round pick (Draft Express has him 18th in the latest mock but NDI has him middle 2nd round) when there's a safe backup point guard option like Machado out there.
Kevin Jones- This 6'8 PF out of West Virginia is the definition of a solid player that's really not that great at much. Jones was a great rebounder last season especially on offense  by averaging 4.8 offensive rebounds per 40 minutes. The thing though that may lessen that amount in the NBA is because at 6'8 he's a bit small to be a power forward and really doesn't have the physical tools to succeed at small forward. He's both an average shooter and an average athlete and doesn't really have much time to grow as a player because he'll be 23 when the season starts in October. The thing that does seperate Jones from other PF's in this draft is he has a huge competitive spirt and desire to win that I think Scott Skiles would absolutely fall in love with if he becomes a member of the Milwaukee Bucks. In the end I think Kevin Jones could turn into a Udonis Haslem/Chuck Hayes type of player where he's an undersized player but is productive because of their high motor and their skills at rebounding.
Darius Johnson-Odom- As a fan of the Wisconsin Badgers, I've witnessed the dominance of this 6'3 shooting guard out of Marquette for the past two seasons. Johnson-Odom is an extremely tough combo guard who can both play defense and can light it up on offense especially from behind the three point line where he averaged about 2.5 threes per game and shot 50% from behind the line. He may be on the small side, but he's a strong, long, and athletic combo guard that had improved his ability on the court during the season and more exclusively during Marquette's trip to the NCAA tournament. Johnson-Odom may be undersized to be a shooting guard and may not have the passing skills to be a point guard but I think he can become a great spark off the bench for any team that drafts him.
Henry Sims- Henry Sims is another piece of history in a long and historic line of Georgetown big men that dates back to Patrick Ewing in the mid 80′s and also consists of great players like Dikembe Mutombo, Alonzo Mourning, Jeff Green and Roy Hibbert. Now Sims will probably never reach the level of Ewing or Mourning but I think  he has the skills to make a positive impact on whatever team he joins. Henry is the type of player where he's really not elite at anything but he's pretty good offensively with a nice mid-range shot and a surprisingly good ability to pass the ball as a big man. Even with those strengths in his game, Henry isn't a perfect player with an inconsistent game and he's game is still a little on the raw side which is a problem because he's a 22 year old player who played four years in the Big East. Sims will probably never be at the level of an Alonzo Mourning or even Roy Hibbert but I think he'll be a steal in the 2nd round because he's a smart player that brings a specific element to the game off the bench that will able to help out any team that he plays for.
To wrap up the draft preview portion of my off-season article, I'd like to say that there are plenty of good prospects that the Bucks can pick up with both picks of which most I already talked about in this article. If I was in Hammond's shoes as the GM of the Bucks, I'd personally draft Meyers Leonard with the 12th pick which may come off as a surprise to some but I really think he can come to Milwaukee and make a huge difference as the center of the future.  With the 42nd pick I'd pick up Scott Machado if he's there because he has the tools to instantly come in and surprass Beno Udrih as the backup PG. Also if Jennings decides to leave next offseason for free agency, Machado could become the starting point guard that won't be an All-Star but would be effective.
 Free Agency Preview
The John Hammond led Milwaukee Bucks really have never  been much of a factor when it comes to free agency. Perhaps it's because of the fact that Hammond is more a draft-first type of GM like Ted Thompson or the fact that nobody really wants to come play for a mediocre team in a city where the weather is  below freezing for most of the season. It seems like the only way the Bucks could get a decent role player is to either overpay them (i.e Drew Gooden and his 5 yr 32mill deal) or hope to get lucky with a guy like Mike Dunleavy who had a pretty good season last year. If Hammond follows the draft advice of this 18 year old recent high school graduate then the only position that would be of huge need would be at Small Forward. I've mentioned before that Dunleavy was a great pickup but I really don't trust him to lead that position especially with Delfino heading to free agency.  Right now there's really only two affordable players  I want to help take over that Small Forward position for Bucks who would be Danny Green and Nicholas Batum.
Danny Green
Danny Green has revived his career this season with the Spurs after being down in the D-League last season. As the year began Danny was another bench player fighting for his job and he transitioned to a starter after the injury to Manu Ginobili and now has become a key piece of a team that's on the edge of the championship. The main reason I like Danny is because he's a winner both at the college level (helped UNC win a title in 2009) and now being a starter of a title contender with the Spurs.
When you look and compare both Green and Delfino's stats you can see that they're almost identical but Green shoots a better percentage from behind the 3 point line and he also played five less minutes per game then Delfino. Another reason why I'd prefer Green over Delfino appears to me to be a better athlete and defender then Delfino and I think he'd fit well in a small lineup with Ellis and Jennings. Green of course won't man his position like Ellis or Jennings but giving him a max of 30 minutes per game with Dunleavy getting the rest of the minutes would make a nice platoon combo at the Small Forward position until a better player becomes available in the future.
Nicholas Batum
Nicholas Batum would be my personal prized pickup in this summer's free agency period because he would be a perfect player to compliment Ellis and Jennings in this new run and gun offense. Not only does Batum have the speed and quickness to join those guys on a fast break but he's also a marksman from behind the line and can knock down a shot from any place on the court. He's been a mainstay in the Portland starting lineup since his rookie year and has grown up and has progressed as a player and I honestly wouldn't Milwaukee giving Batum the kind of contract that Drew Gooden got two years ago. The thing about Batum is that he's a restricted free agent and Portland has the right to match any offer that an opposing team throws at him. Even though it may seem dumb to some because Batum is an under-the-radar player but giving a quick sharpshooting small forward that's a good defender a 5 year/35 million dollar deal wouldn't be bad at all.
The threesome of Batum/Ellis/Jennings could become a fearsome trio in the future if Hammond and Herb Kohl could find a way to finagle a way to extend Jennings's contract after this year and Ellis after the 2013-14 season than I honestly think that this team could potentially be in the position of where the Memphis Grizzlies are where they're not championship contenders but they're always a tough competitor in the 2nd round. It may seem like a mirage to some but the acquisition of Batum could lead to great things for the Bucks.
Center Position
The drafting of Meyers Leonard might lessen the needs for the Bucks to pick up a Center in free agency but Meyers is still a work in progress, so I think it would be best to temporary put in a center with some experience in the starting lineup to get the majority of the minutes while Meyers keeps on progressing.  Besides Leonard, the Bucks wouldn't have a single center on the roster if they don't pick up a center in the free agency period. The Bucks were using the likes of Gooden,Udoh and Larry Sanders as their starting center after the Bogut trade in March. While none of those options were really that bad, but none of them are born centers perhaps Sanders but Larry will never be more of a role player in my eyes and we need more then that at the center position.
Now there's a good amount of centers in this free agency class that could make a positive impact on the Bucks roster or any other roster for that matter. But I've broken that list down to only two men that would help out the Bucks as they work on making their transition into a fearsome playoff team. Those two players I'm talking about are Spencer Hawes and Chris Kaman. First off Bucks fans have been talking about Kaman coming to the Bucks since before the Bogut trade when Andrew Bogut was shelved due to his broken ankle injury in late January.
I believe the main reason why Bucks fans have wanted Kaman is because he's that mobile offensive center that the Bucks really have never had and would be a perfect big man to go with the likes of Ellis and Jennings and the new run and gun offense. Kaman battled through many challenges last year with New Orleans but Bucks fans shouldn't be worried because it was more New Orleans trying to grow their young guys and Kaman never really had a chance to build chemistry with his new Hornets teammates. New Orleans put Kaman on the trading block because they really didn't want him but I personally would be thankful to have "The German Caveman" as a member of the Bucks team.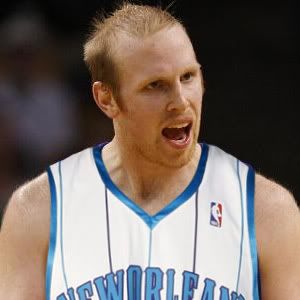 Chris had a down season both last year (because of previously mentioned issues with management) and during the 2010-11 season with the Clippers because of different injury issues that he had.  The last full season that Kaman played, he put up superb numbers in the '09-'10 season where he averaged 18.5 PPG and 9.3 RPG per game. Now I doubt that he'd get back to that level of production but having a trustable center who can score and rebound with the best of them would make this team instantly better.
Now moving on to the 2nd center that I have on my radar would be 76ers starting center Spencer Hawes. Hawes is the type of player where he's good at a lot of areas but not elite at anything. Like Kaman, Hawes is a mobile and athletic center who can move up and down the court with quickness which like I've stated many times in this article would be great with this run and gun approach that Ellis and Jennings started. Hawes is a very capable and smart mid-range shooter, he has the ability to shoot behind the 3 point line which he proved in his time with Sacramento but he's slowed that down as he progressed more as an all-around player. He's a finese big man with a majority of his shots from beyond the paint but he is able to dig down in the paint when he needs to.
Last season Hawes averaged 9.6 points and 7.3 rebounds in 25 minutes per game which would average out to 13.9 points and 10.6 boards in 36 minutes which is about on average to the per 36 of 2012 All-Star Roy Hibbert. If I had to make a pick between Hawes and Kaman I would actually pick Hawes because he'd be a younger and cheaper option and I think he could put up similar numbers to Kaman on a more affordable contract.
 Conclusion
So to wrap up this long off-season article, all I really have to say is that I'm optimistic about the future of this team which may seem sort of stupid because the Bucks have been in this stagnant spot for so long but the change is coming and I seriously think it's for the better. Now when I look back in this article in the fall I could look like a real dummy because Hammond break the bank on a guy like Gerald Wallace and put us in a Michael Redd type situation like Larry Harris did in the mid 2000′s. But for some ungodly reason I still have faith in Hammond to turn this ship around and finally lead us to a new Bucks era where we can finally put a winning and exciting club out at the BMO Harris Bradley Center or the new arena that Herb Kohl is pushing for.
I have no idea what the future will bring for the Bucks franchise but I'll be along for the ride hoping that we'll finally to stop living on the edge of the postseason and make some noise in the 2012-2013 season.